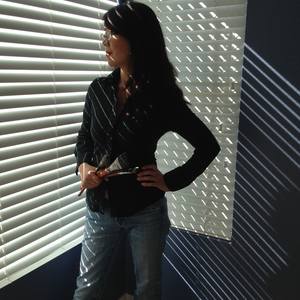 Follow
Sherry Xiaohong Chen
San Diego, CA, United States
About Sherry Xiaohong Chen
My recent works are inspired by nature, architecture forms, and everyday objects. They are between representational and abstraction. The act of painting is like a salvation that I need to reach to my soul. Through painting, I reflect, experiment and search for my own identity in this world. I also wish to present to the viewer a space with less noise and bring people more in touch with their inner world. Technically, I am always fascinated by the effect what shapes and colors will do to our emotions. The rectangular shapes that I most preferred are represent perfection. By resisting the desire to have more in a painting, I try to focus on the meaning behind the immediate image. An empty room leaves the viewer with imagined inhabitant. I am trying to find meaning in the ordinary, depth in the simplicity, and grandeur in the minimal. Nature is always uncomplicated and direct, but yet mysterious and full of possibilities *********************************************************************On this website, it also include some of my older works. Thank you!
Education:
M.A Fine Art- University of South Carolina, Columbia, South Carolina

B. F. A. - Central Academy of Art and Design, Beijing, China (now the Academy of Arts & Design, Tsinghua University)

(boarding high-school) of Sichauan Fine Art Institute, ChongQing, China.
Exhibitions:
NCSFA Poway Center For Performing Arts Annual Juried Art Shows - First Place
2019

Gallery Selection
August 3 - October 27, 2019
Sparks Gallery
San Diego, CA

Edge of the Ocean
A Group Show - Feb 19 - May 21, 2017
Sparks Gallery
San Diego, CA

2016 Southern California/Baja Biennia
San Diego Art Institute Dec. 10, 2016 - Jan. 29, 2017

Saatchi Screen
Two paintings in the group screen project at
Saatchi Gallery
London, England

Nov. - Dec. 2015
30 years, Looking Back
Academy of Arts & Design, Tsinghua University, Beijing, China

Sep. 1995
Mexicali Art Museum, Mexicali, MEXICO

Apr. 1993
Tijuana Cultural Center, Tijuana, MEXICO

San Diego , Yokohama Culture Exchange
Sep. 1992
Yokohama Citizen Gallery, Yokohama City, JAPAN

Solo Exhibition:

Self, Nature, and Choices
May 5 - July 7 2013
San Diego Chinese Historical Museum, San Diego, CA


Recent Activity