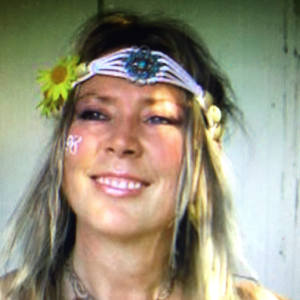 Follow
Sarah Morrow
Mount Martha, Victoria, Australia
About Sarah Morrow
I am a painter, using acrylic paints on stretched canvas. I paint with immediacy and fluidity allowing the emotions and memories to pour on to the canvas. I do not work from photographs or a master plan. The past ten years of painting has been a lot of passionate hard work combined with a powerful need to express what is important. The natural environment is what is important to me and that is reflected in nearly all of my work. I paint landscapes as hardy, practical places that provide healthy habitats for flora and fauna, not as a pleasant view for humans. My view is that the natural environment does not exist for exploitation on any level. I have a direct and immediate response to the destruction of the natural environment in the name of 'progress' and 'the economy'. I love what I do!
Education:
I have received excellent guidance at different times from artists Gerda Roberts, Cheryl Petersen,Margo Vigoritto and Andrew Hazewinkel. I must also mention my beautiful collectors who have kept me going over these years, inspiring me, you know who you are and I thank you!

Events:
Very honoured to be showing at The Other Art Fair Sydney March 2021

My first solo exhibition was born from the devastating bushfires. I was very lucky to exhibit at The Old Auction House in Kyneton, Victoria.


As of December 2018 I am on the last few days of a two week Artist's Residency (thanks to Mornington Peninsula Shire) at the amazing Point Nepean Park, Mornington Peninsula, Victoria Australia. This has been an incredible experience, the memories and lessons learnt will stay with me forever. Keep a look out for my work in early 2019 where these experiences will emerge in my paintings.
Exhibitions:
TOAF SYD OCT 2019, Art in Tune, Flinders Art Show, Somers Art Fair, Red Hill Art Show, Mornington Rotary Art Show, Sorrento Art show, Bayside Art Show, Camberwell Art Show, Continental Hotel Sorrento Art Show, Private Gallery Exhibition Sandringham.
Recent Activity