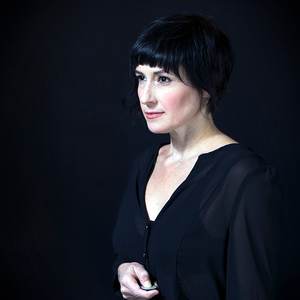 Follow
Naomi White
Los Angeles, CA, United States
About Naomi White
Naomi White is an artist and educator. Her work has been shown throughout North America and Europe, and is held in both public and private collections. White's series Plastic Currents won the Objects of Desire Award through PDN magazine, and is included in the permanent collection at Saatchi. White earned her MFA in Photography and Related Media at the School of Visual Arts in New York where she lived for many years, studying with Shelly Silver, Collier Schorr, and the late Sarah Charlesworth. White has recently returned to Los Angeles where she was born and raised. She teaches in the MFA Photography department at the New York Film Academy and UCLA Extension. Her studio is located in Highland Park. White's work draws from a diverse background in art history and film, investigating themes of identity construction in our camera-bound world, focusing on how photography affects materials, memory, and culture.
Education:
MFA, Photography and Related Media, May 2000, School of Visual Arts, New York, NY
Post Baccalaureate, Photography, May 1998, San Francisco Art Institute, San Francisco, CA
BA, English Literature, May 1994, San Francisco State University, San Francisco, CA
Events:
White's recent projects were reviewed by the art critic Tulika B On Art & Aesthetics. You can read it here. https://onartandaesthetics.com/2017/02/04/naomi-white-investigates-consumerism-and-material-culture/

White's series Plastic Currents recently won the Objects of Desire Award through PDN magazine
http://www.shutterloveonline.com/contest_galleries/pdnobjects/2015/index.php?ShowCase=2019401738#&gid=1&pid=31

White's work was included in the UK publication Uncertain States #21 along with Jiehao Su, Faye Heller and others. http://www.uncertainstates.com/broadsheet/uncertain-states-21/

Saatchi Art headquarters in Culver City purchased Plastic Currents (Blue Interior) for their permanent collection.
Exhibitions:
Solo Exhibitions

September 2012 Plastic Currents, Two Roads Gallery, Los Angeles
June 2007 The Liberator, with Olek, Supreme Trading Gallery, Williamsburg, Brooklyn
January 2002 Daily Practice, Tobey Fine Arts, NYC
November 2000 Glued to the Mirror, Tobey Fine Arts, NYC

Group Exhibitions
January 2020, FOCUS Photo LA, Barker Hangar, Santa Monica, CA
November, 2019, Center for Creative Photography's, The Qualities of LIGHT, University of Arizona
October 2019, XPOSED: Humans vs. Planet Earth, Knox Contemporary, Calgary, Alberta, Canada
August 2018 Maiden LA Open Studios, Los Angeles
February 2018 Fragments Shored Against the Ruins, Blue Thumb Gallery, Melbourne, Australia
January 2017 PHOTO LA, 26th Annual International, ASMP Booth
December 2016, Art Basel, Miami, Composition: an Arrangement of Unique Things, Directed Art Modern
July 2016, Cross Currents, Saatchi Art Gallery, Santa Monica, CA
January 2016, Convergence, Cabarrus Arts, Concord, North Carolina
November 2015 Objects of Desire Award, PDN
March 2015 Uncertain States #21, A lens-based artists' project, London, UK
November 2014 Visual Narratives, The Center for Fine Art Photography, Colorado
October 2014 AphroChic Helms Bakery Pop-up Home, Saatchi Art, Los Angeles
June 2014 The Future of Gaming, iam8bit Gallery, Los Angeles
May 2014 Grace & Ritual 2014, iam8bit Gallery, Los Angeles
February 2014 The Future of Gaming, DICE Summit, Las Vegas
September 2013 Camera Work: Contemporary Portraiture, Black Box Gallery, Portland
May 2013 Grace & Ritual 2013, iam8bit Gallery, Los Angeles
June 2012 SONYA Art Stroll, Brooklyn
July 2010 EyeAm: Women Behind the Lens, Anthology Film Archives, NYC
June 2008 Peter Lorre's 20th Century, Montclair University, New Jersey
May 2007 EyeAm: Women Behind the Lens, Manhattan Neighborhood Network
April 2007 About Face: Portraiture Now, GE World Headquarters, Fairfield, Connecticut
April 2006 Women in Modern Art, LMCC, Redhead Gallery, NY
September 2005 A Knock on the Door, LMCC, South Street Seaport Museum, NY
August 2003 Strength & Virtue, Kembali Film Festival, Echo Theatre, Portland, Oregon.
May 2002 5th Anniversary Show, Tobey Fine Arts, 580 Broadway, NY
Recent Activity