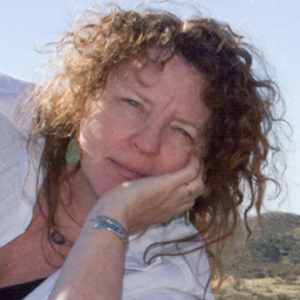 Follow
Catherine Nash
Tucson, AZ, United States
About Catherine Nash
Mesmerized by the expansiveness of space, I am always pondering on my place in the universe and the enigma of consciousness and existence. I am inspired by things that make me wonder and if I could I would spend hours staring into the sky. The turning of day to night is a display of vast beauty, subtle color shifting as the earth moves. How varied cultures through history have striven to explain this mystery through mathematics and the sciences I find fascinating. The ancients observed the spiral unfolding of nature within the sprouting of a seed, a radiating flower center, the proportions of the human form, the relationship of the Earth to the solar system, the turn of a galaxy. The spiral is a profound image of the movement of time and space. Miranda Lundy writes, "Sacred geometry charts the unfolding of number in space." In my recent encaustic artworks, images of skies are seen juxtaposed with geometrical diagrams or sacred geometry used to design the floor plans of ancient temples. A personal language of symbols distilled from years of sketchbooks, shelters, nests, boats and bowls; light, water, earth and sky; seeds, branches, roots and new growth, eyes and hands become timeless images that can be "read" allegorically in many ways - a poetic, wordless dance within a memory of space. I've learned to not question the internal juxtaposition of imagery, to listen and let the work lead me: a conversation with paper, wax, branches, brush, pen, saw and twine.
www.catherinenash.com www.authenticvisualvoices.com
Education:
After receiving a B.F.A. in Printmaking and Drawing from the University of New Hampshire in
1980, Nash spent a year and a half creating prints and drawings in Paris. In 1987, she graduated
from the University of Arizona with a Masters of Fine Arts in Mixed Media. Two independently
designed research trips to Japan enabled Nash to study the techniques of Japanese woodblock
printing and papermaking in depth. From 1996-2002, her extensive research in Italy and
Scandinavia increased her knowledge of historical and contemporary Western papermaking and
paper arts. Nash has combined encaustic waxes and filtered earth pigments with her handmade
paper works since 1994.
Events:
Newly self published Book

AUTHENTIC VISUAL VOICES: Contemporary Paper and Encaustic is a book that Catherine Nash has been curating and writing for two years. Traveling across the United States, she has conducted videotaped interviews in the studios of 28 international artists.

This publication is a survey of international artists whose work explores the diversity of paper combined with the unique properties of encaustic wax in collage, photography, printmaking, sculptural paper and artists books. Emphasizing the voice of the artist, Authentic Visual Voices: Contemporary Paper and Encaustic is a brand new, computer interactive book on DVD that artists and art lovers in particular will find captivating as they gain a deeper understanding into the motivation of these engaging and powerful artists.

Check it out at authenticvisualvoices.com
Exhibitions:
Recent Exhibitions:
2013 "Washi & Other Ephemera", Durango Arts Center, Durango, CO.
2013 Laconia Gallery, Boston, MA
2013 "Swept Away: Translucence, Transparence, Transcendence in Contemporary Encaustic", The Cape Cod Museum of Art, Dennis, MA. Curator Michael Giaquinto. May 18 - June 23, 2013
2013 Bowersock Gallery, Provincetown, MA. May 24-June 6, 2013
2013 The Art & Soul of Paper, Mandell's Gallery, Norwich, U.K.
2012 Dec - "Infinite Possibilities: Science, Math, Book Arts", 23 Sandy Gallery, Portland, OR
2012 Jun - "Distinctly Encaustic", Bowersock Gallery, Provincetown, MA.
2012 "7th Nat'l Encaustic Invitat'l", Conrad Wilde Gallery, Tucson AZ
2011 Sofia Paper Biennial, Sofia, Bulgaria. Invited Artist
2011 Muzeum Książki Artystycznej, Lodz, Poland."9th Internat'l Book Art Festival" (traveling 3yrs)
2011 Art Center Sarasota, Sarasota, FL. "WOW: Women & Wax"
2011 Melbourne, Australia. "Internat'l Book Exhibit"
2011 Truro Center for the Arts, Truro, MA. "Sculpture in Wax"
Recent Activity