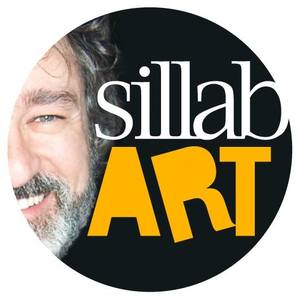 Follow
Alberto Brusa
Torino, Piemonte, Italy
About Alberto Brusa
Creative Freelance, based in Torino, Italy. Selling in Italy, Canada, United States. I take part in solo and collective exhibitions, both national and international since 2009. I collaborate with advertising agencies, personal customers, promoting and selling my works through several social platforms. "Sillabart Series" is the title that best describes and represents the creative process through which my artworks take shape. A merger between words and images, passion for double meanings, common places and expressions that become matter with different techniques, are the principles from which I take inspirations. The apparent simpleness of the objects that come out from my labor process reveals fun between form and content, the intent of recovering a child look: to play with words trying to invent them, syllabically compose and discompose them. The viewer can move his look many times from the artwork to its title, because it is here that becomes possible to find useful clues in order to discover the different meanings that the work expresses. I work with wood and collage, plastic and cement, rubber and metal, fabric and glass, sometimes inserting digital elaboration. Every material is valid and noble. To reflect upon the meaning of reality and the - perhaps - apparent contradiction between logic and paradox, does not exclude the ability to cultivate the "lightness" of ideas, and with my works I wish to power the solar, playful and curious side of those who watch them.
Education:
2001 - Today
Creative Freelance and designer at Sillabart Series

1982 - 2001
Graphic Designer at several ADV agencies, Torino, Italy.

1981
Graduated at professional Institute "Franco Balbis", Torino, Italy.



Events:
2019
November
Contest "Call for Artist - pieces: arte beyond the walls".
promoted by the Cultural Association "Vitamina T"
with the patronage of Casale Monferrato (AL).
The project takes/took inspiration from the historical event of the fall of the Berlin Wall, which this year marks the 30th anniversary.

2019
February - September
Exposing at "Al Gufo Bianco" Restaurant,Torino.
Event curated by "Evvivanoé" Art Gallery, Torino.

2018
The artwork "Ferro di Cavallo", 2015, was chosen by
Doc. Giulia Ceriani as front cover for her book
"Cavalli al galoppo e pomodori", edit by Franco Angeli. Courtesy Galleria Evvivanoé, Torino.

2018
April
Donation of my artwork "RiCamo Beat" during the event:
"Happy 5th Birthday MCA"
at "Museo a Cielo Aperto di Camo" (Cn).
Exhibitions:
2006 - Today
Milano, Roma, Aosta, Torino and other places in Piedmont.
Tirana (Albania), Innsbruck (Austria).
Recent Activity